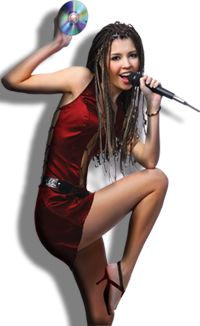 In addition to receiving their cd instantly, when customers finish recording their performance in any StarBoothTM vending system, they may choose to upload their recorded performance to our on-line talent network directly from our vending systems.
This web-based multimedia social network is the place where customers, friends, family, and fans can have access to a StarBoothTM performances recorded by someone they know. They may also listen to recordings uploaded by others or get recognition and ratings for their talent by people across the world. Customers and others who were invited to visit the site by a friend or family member can also enter our announced web-based talent contests and visit or revisit any StarBoothTM location to record and submit their new performance.
THIS SYSTEM IS NOT BEING SOLD TO THE GENERAL PUBLIC AS NEXTECH LIMITS ITS SALES OF ITS SYSTEMS TO VENDING COMPANIES, EVENT PLANNERS, MOBILE AMUSEMENT BUSINESSES, COMMERCIAL BUSINESSES FOR THEIR OWN ACCOUNT AND NON-U.S. CITIZENS FOR USE OUTSIDE OF THE USA AND ITS TERRITORIES.